The Board of Trustees
Jane Paterson
Chair of Trustees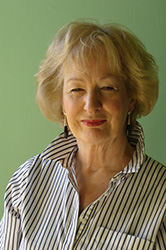 After graduating from Durham University, Jane made Scotland her home. She originally worked in the research and arts fields before training and working as an NHS Manager in major Scottish teaching hospitals. Jane has since had over 25 years' experience in the development, introduction and management of grant programmes for funding charities, first with the Carnegie Trust and then with Miss Agnes H Hunter's Trust. This involved ongoing involvement with a wide range of third sector organisations and charities in Scotland and throughout the UK. In recent years she has chaired the John and Alice Watson's Charitable Trust, and undertaken some freelance assessment work. Jane joined the Board of Trustees on the 7th of February 2019 and was appointed Chair of Trustees with effect from the 1st January 2020.
Elaine Crichton
Treasurer
Elaine is the Specialist Volunteer Network Executive at Inspiring Scotland – a charitable organisation based in Edinburgh. Established in 2008 as a World leader in Venture Philanthropy, Inspiring Scotland has brought over £104m of investment to over 300 charities in Scotland.

Prior to joining Inspiring Scotland in 2015 Elaine spent over 25 years in asset management, most recently with Kames Capital, as a senior portfolio manager overseeing pension fund assets of £1.5bn.

She joined the board of Trustees of the Grassmarket Mission in April 2017 and was appointed as Treasurer with effect from 1st September 2018.
Dr Richie Adams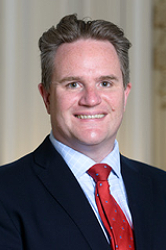 Richie is an Edinburgh man who was educated just around the corner from the Grassmarket Mission at George Heriot's School. After leaving Heriot's Richie joined the police where he spent 31 years undertaking a variety of roles including developing the Code of Ethics for Policing, delivering leadership training across the UK and completing a Fulbright Scholarship in the United States.
Richie spent a year as Director of Education and Learning at the Scottish Courts and Tribunal Service before taking up his current role as Chief Executive of Scotland's oldest youth club, FetLor. In addition to his doctorate, Richie holds Bachelors and Masters degrees in law and is a qualified coach. He is married with two children who despair at his interest in bagpiping and playing bass guitar.
Richie joined the Board of Trustees in 2020.
Douglas Armstrong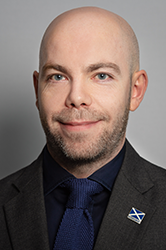 Douglas brings a wealth of public sector experience with over 20 years' working within the Scottish Government. In recent times, this has included strategic leadership positions across Ministerial portfolios in response to immediate priorities of Covid-19, EU Exit, Vaccination Programme and the Cost/Energy Crisis.
He enjoys spending time with his family, keeping active in his spare time and has a passion for adventure and travel.
He joined the board of Trustees of the Grassmarket Mission in April 2020.
Mairi Day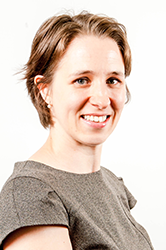 Born in Edinburgh, Mairi was educated at Bruntsfield and James Gillespie's Schools in the city and then further afield at Aberdeen University where she spent five years completing a law degree and Diploma in Legal Practice.

On her return to Edinburgh, Mairi pursued a career in litigation, working in two Edinburgh firms and then in the specialist Personal Injury firm, Digby Brown LLP where she has worked since 2005. She became a Partner there in July 2019 and is a member of the Association of Personal Injury Solicitors.

Mairi joined the Board of Trustees in April 2017 and was Secretary from 1st September 2018 to 31 March 2020.
Helen Heatlie
Minute Secretary
Helen was born in Ayrshire and raised in Edinburgh. She was educated at James Gillespie's High School and the University of Edinburgh, completing her post-graduate diploma in Social Work at Glasgow University. Much to her surprise, her career in social work has been exclusively in child care, working in a variety of roles, including statutory child protection, voluntary interventions, fostering and adoption work as well as an independent reviewing officer. She has worked in Fife, East Lothian, Scottish Borders and Stirling and finished up by setting-up and managing the Throughcare and Aftercare services for care leavers in the City of Edinburgh Council. Since retiring in 2016, Helen continues to be an independent practice teacher/educator, involved in the supervision and training of future social workers. She is a volunteer guide with the National Trust for Scotland and also guides at Lennoxlove House, is a member of the congregation of St Giles' Cathedral, Edinburgh and has sung in the choir there for many years. Helen was appointed to the Board of Trustees on the 14th of November 2018.