The Grassmarket Community Project (GCP) evolved as a result of a partnership between the Grassmarket Mission and Greyfriars Community Project which was a community outreach programme of Greyfriars Kirk. In July 2010 the outreach activities were transferred from both the Mission and Greyfriars Kirk and moved back into the refurbished Kirkhouse premises as the Grassmarket Community Project. As well as providing funding for most of the running costs of the new Project, the Grassmarket Mission also made a substantial financial contribution towards the redevelopment and extension of the Kirkhouse and the new Grassmarket Community Project building opened in 2014. These donations to the Project guaranteed its success. Although only originally committed to provide revenue funding for a couple of years, the Mission continues to provide financial support to the Project on an annual basis.
Although the original partners' roots were in working with people who were homeless or destitute, a wider definition of community came to be realised and the Project works with people who are dealing with a wide range of complex issues. It is about supporting people through transitions in their lives and about re-connecting disengaged people, giving them a hand-up rather than just a hand-out. The Grassmarket Community Project takes an innovative approach to creating community, providing sanctuary and support to people dealing with multiple complex issues. These include homelessness, mental/physical health problems, learning difficulties, poverty, substance misuse, physical abuse and more.
Through social enterprise, mentoring, education and support in a nurturing environment, the Project creates opportunities for those furthest from mainstream education and employment opportunities. Individuals develop skills and confidence, re-connect with themselves and their community, and improve their overall health and wellbeing.
The Grassmarket Community Project, is today a community of over 500 people, working together to support positive changes in one another's lives. Their mission is to create an inclusive person-centred environment where people feel empowered to develop skills, build positive relationships and enjoy an ongoing sense of belonging. In doing so, they:
create an inclusive community for all individuals facing social exclusion by lack of opportunity, skills and aspiration, where they can achieve greater self-esteem, improved employment skills and a purpose in life;
create an inclusive community where individuals can, through membership and volunteering, contribute to the wellbeing of those facing social exclusion;
manage and sustain the building which provides the home for the Grassmarket Community Project, moving the project towards self-sufficiency through social enterprise;
maintain and sustain the Grassmarket Community Project as a partnership comprising Greyfriars Kirk, the Grassmarket Mission, statutory and voluntary agencies, local businesses and residents.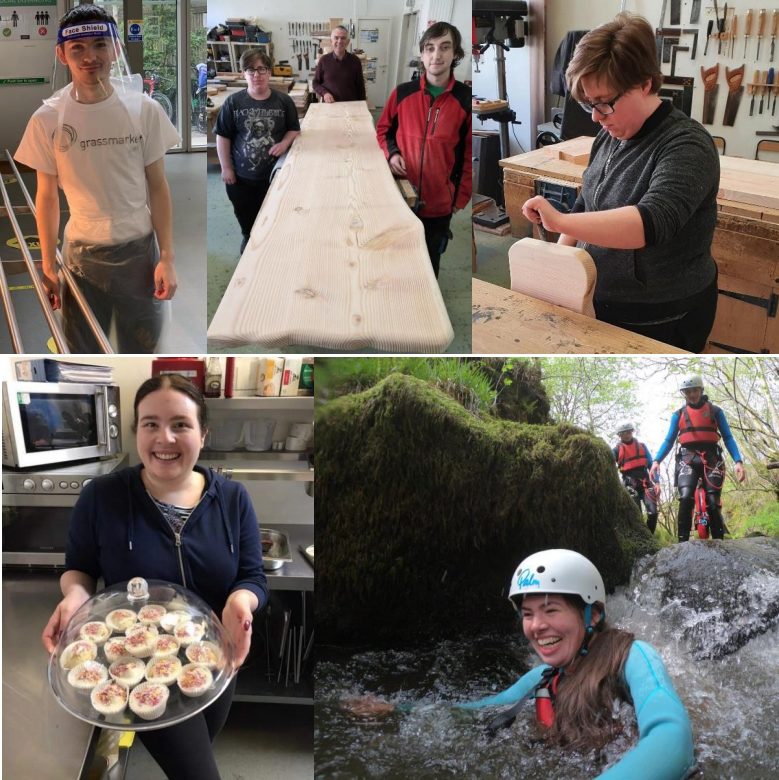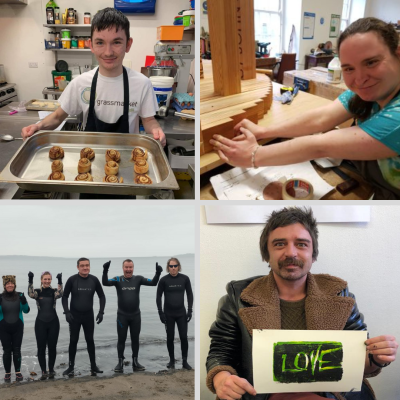 The Grassmarket Community Project is THE good place to be and ALL are welcome.
Getting involved
The Grassmarket Community Project (GCP) relies on donations, funding and sponsorship to continue their Members activities and services. There are various ways you can support the community at GCP. You could volunteer to help with activities, support one of their social enterprises, enjoy a tasty treat at Coffee Saints, or hire their events services and meeting spaces. You can also commission furniture from their woodwork shop and purchase handmade gifts from their online shop.
For full details of the many ways you can get involved, take a look at their website www.grassmarket.org or contact them at info@grassmarket.org.